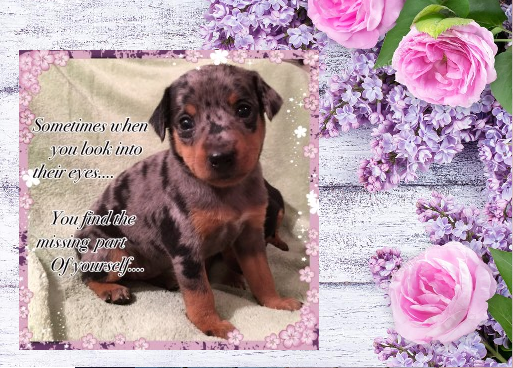 Thankyou for considering us for your new best friend!!
This puppy inquiry is only for families wanting to be placed on the anticipated (refular or priority) litter waiting list and has contacted me to ensure an opening is available.
Thank you for taking the time to complete this application.  These questions are for the sole purpose of matching you and your family with the perfect puppy. Keep in mind, there is no right or wrong answers, and you will never be judged.  However, if you do not complete this application in full (please use complete sentences! when necessary) you will not be considered for a puppy. Feel free to type your answers on a separate email and return them that way.  By submitting this application or emailing me your answers, you are virtually "signing" this document.  Take the time to answer fully where applicable. This is your introduction, make it count!  Also, please be aware that you are not guaranteed a puppy just for completing this application.
Once your application is received,  I will  send you a email or text message (which ever you choose on the application) to discuss further options.  The number of spots is usually 3-10 depending on how many confirmed litters are on the way.  A $200 deposit is required to be placed on the PRIORITY waiting list.  Order of placement is determined by order of applications received and accepted by me.  Also, order of puppy choosing is determined by order of applicant in case more than one desires the same color/pattern or gender of pup.
***If you do not recieve a return email or text from me within 24 hrs of submitting your application, please Email me at hilltopharlequins@yahoo.com or text me at 870-737-3328.  I do not answer strange phone calls due to all the spam calls going on so please email or text me first.***